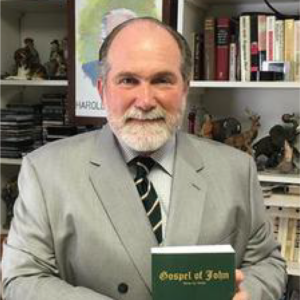 Show Times
Timezone
:
EDT
[UTC-4]
Mon:
Tue:
Wed:
Thu:
Fri:
About the Show
Jump to:
The Bright Spot Hour has not been off the air since its inception, some 75 years ago. That is a miracle unto itself. We are one of the few dispensational, King James, conservative music programs with a national footprint on the radio in America today.  
My goal for the last quarter century has been for the "The Bright Spot Hour" to retain the same mission and goals since the inception of the broadcast. Our purpose for existing and investing many thousands of dollars each month is to 1) preach the gospel of God's grace to as many people as possible and hope to see them saved, 2) to teach, exhort, strengthen and build those in the faith that have placed saving faith in Jesus Christ, and 3) to befriend those who are discouraged, down cast, and defeated.
It is for this reason that we request our listeners to give as they can to keep the program on the air.
The only change "The Bright Spot Hour" has undergone is the change of voice. Our activity, purpose, goal, and desire are all the same. Since 1943, "The Bright Spot Hour" has been on the air for 75 years and we are hoping for the honour to celebrate the 100th anniversary of the Bright Spot Hour.