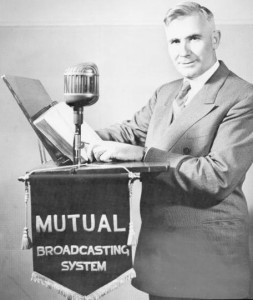 Show Times
Timezone
:
EDT
[UTC-4]
Sun:
About the Show
Jump to:
Beginning in 1997 a group of individuals miraculously came together who were much affected by the original Old Fashioned Revival Hour broadcast and had a longing to see it back on the airways once again. Each ones gifts and backgrounds seemed to perfectly complement one another's, and we each knew the Lord was calling us to move ahead with assurance and boldness!
Dr. Dan Fuller, son of founder Dr. Charles Fuller gave the invitation to come to Christ on the first fresh Old Fashioned Revival Hour in many years, on a single station in Ventura, California in 2002.
Today, the Old Fashioned Revival Hour is broadcast on some 120 stations across the United States, on shortwave, and available anytime right here at OFRH.com.
Besides being a great joy to the many who grew up with this broadcast many years ago, young people are discovering the Old Fashioned Revival Hour for the first time.
TODAY young people are showing a genuine interest in vintage cars, the music of the Big Band era, as well as art deco in architecture and home decor. In other words, retro is "in."
And convinced that the good news about Jesus is vital and "in" for every generation we are thrilled for the privilege to make the Old Fashioned Revival Hour available to a cross generational audience today.